The New Trio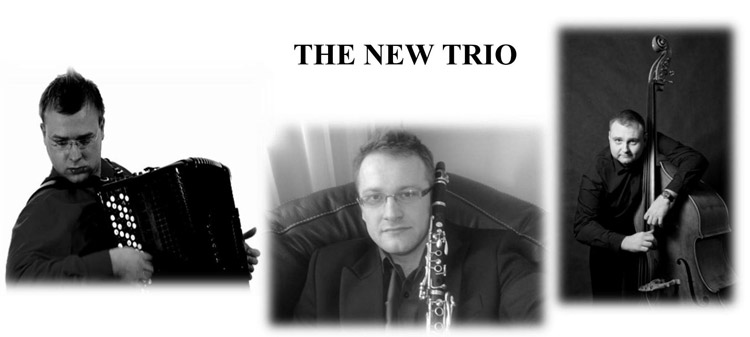 Rafał Grząka accordion
Przemysław Skałuba clarinet
Konrad Kubicki double bass
The New Trio consists of of three young, extremely talented instrumentalists, laureates of prestigious awards at music competions inPolandand abroad.
The ensemble was formed in 2006, inspired by a shared love for the music of Richard Galliano, Astor Piazzolla and jazz music in the widest sense of the term. The combination of accordion, double bass and clarinet enables the musicians to create wonderfull smooth-jazz moods rich with exceptionally interesting improvisations which they successfully show in both jazz clubs and on large concert stages.
The repertoire of the ensemble entails jazz standards, pieces by Richard Galliano, Astor Piazzolla, Andre Astier, Art Van Damme and their own compositions, the latter especially appreciated by the audience.
The programme of concerts at this year's edition ofLa Folle Journéewill consist of works by composers having strong ties with French culture, including Henri Betti, Hubert Giraud and Georges Moustaki.