Natalia Pasiecznik
piano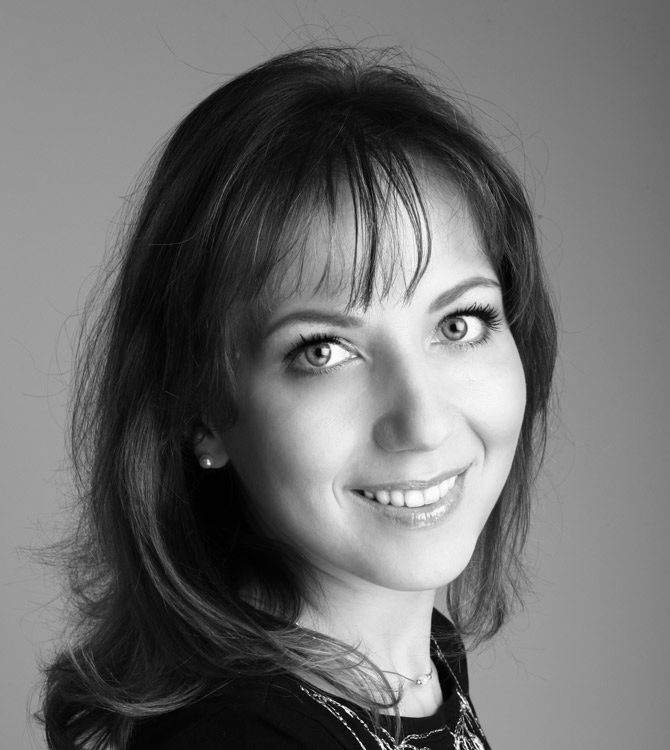 Born in Rivne, Ukraine, Natalia started her piano studies at age 3. She went on to study in a school for exceptionally gifted children in Lviv. She then continued her education at the Nikola Lysenko Music Concervatory in Lviv and completed her post-graduate studies at the Fryderyk Chopin Academy of Music inWarsawunder the direction of Andrzej Stefański and at the Royal Academy of Music in Stockholm with Staffan Scheja. She is a laureate of the "Nordic" Piano Competition in Nyborg (Denmark, 1998) and of the Piano Competition in Cincinnati (USA, 1999). In 2001 she received a special prize at the Umberto Micheli International Piano Competition in Milan.
Natalia Pasiecznik boasts a vastly extensive repertoire which she performs not only on a modern concert piano, but also on period instruments, playing solo and in chamber ensembles. She has performed in all of Europe and in theUnited States,JapanandArgentinaunder the direction of such conductors as Christopher Hogwood, Evgeny Svetlanov, Arie van Beek, Jacek Kaspszyk, Marek Moś, B. Tommy Andersson and Robert Stehli. She played in many famous concert halls, including the Suntory Hall inTokyo, Berwaldhallen and Konserthuset inStockholm, De Singel inAntwerp, Auditori Winterthur inBarcelona, Musikhalle inHamburgand Teatro Colón in Buenos-Aires. She performed together with renowned orchestras, including the Swedish Radio Symphony Orchestra, Mozarteumorchester Salzburg, Orchestre d'Auvergne and has been invited to prestigious festivals inPolandand abroad.
She has recorded for radio and television and for renowned labels, including Opus 111, Naxos, Pro Musica Camerata and Musicon. Her solo album The Fourth Dimension, with the music of Johann Sebastian Bach and Olivier Messiaen received a 5 star rating in the "Muzyka 21″ magazine. An album of Mozart's songs recorded with her sister, Olgą Pasiecznik, was honoured with with the Cyprian Kamil Norwid award. Their next project – Chopin's Complete Songs, released byNaxos in the Chopin year (2010) was highly praised by critics in "Gramophone", "Diapason" and "Ruch Muzyczny" magazines.
Natalia Pasiecznik is a professor at the Royal Academy of Music inStockholm.