Arie van Beek
conductor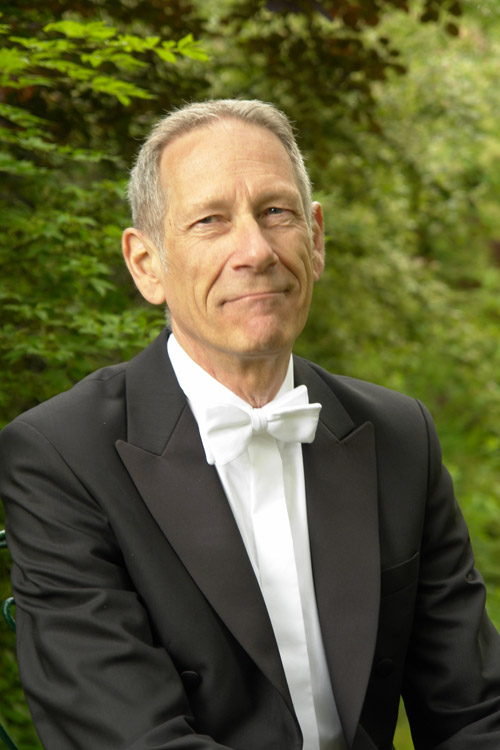 Arie van Beek was born in Rotterdam. He studied percussion and worked with the radio orchestras in Holland before turning his career towards conducting, studying with Edo de Waart and David Porcelijn.
He was Musical Director of Orchestre d'Auvergne until January 2011 and is the Permanent Guest Conductor of the Orchestre d'Auvergne as of January 2011, Musical Director of Orchestre de Picardie as of January 2011,
Permanent Conductor of the Doelenensemble, Privileged Guest Conductor of Orchestre de Chambre de Geneve and conductor, teacher and programmer at Codarts.
He has worked with: l'Orchestre Lyrique Region Avignon, l'Orchestre Poitou-Charentes, l'Ensemble Orchestrale Basse Normandie, l'Orchestre de Pays de Savoie, l'Orchestre de Cannes, l'Orchestre National de Pays de la Loire l'Orchestre de Bretagne, l'Orchestre Philharmonique de Radio France, l'Orchestre de Lyon l'Orchestre Lamoureux , l'Orchestre Colonne, l'Ensemble Orchestrale de Paris, l'Orchestre Symphonique du Conservatoire National Superieur de Paris, l'Ensemble Orchestrale Contemporain, l'Orchestre des Champs Elysees, Sinfonia Varsovia, het Orkest van het Oosten, het Brabants Orkest, het Nieuw Ensemble Amsterdam, l'Orchestre de Grenade, die Nordwestdeutsche Philharmonie.
Arie van Beek's repertoire embraces the baroque period and styles right up to the 21st century. He is especially interested in contemporary music, having given first perfomances of works by Guillaume Connesson, Kaija Sarraiho, Aulis Sallinen, Peter-Jan Wagemans, Klaas de Vries, Hans Koolmies, Dominique Lemaitre, Andre Serre-Milan, Jean-Pascal Beintus, Suzanna Giraud and others.
Arie van Beek was awarded the prestigious Elly Ameling Prize for for 30 years of contribution to the promotion of culture inRotterdam.
In April 2007 the French Minister of Culture and Communication, Monsieur Renaud Donnedieu de Vabres made Arie van Beek "Chevalier des Arts et des Lettres".
In February 2008 he received the City Medal of Clermont-Ferrand.