Joanna Kaczmarska-Bieżyńska
piano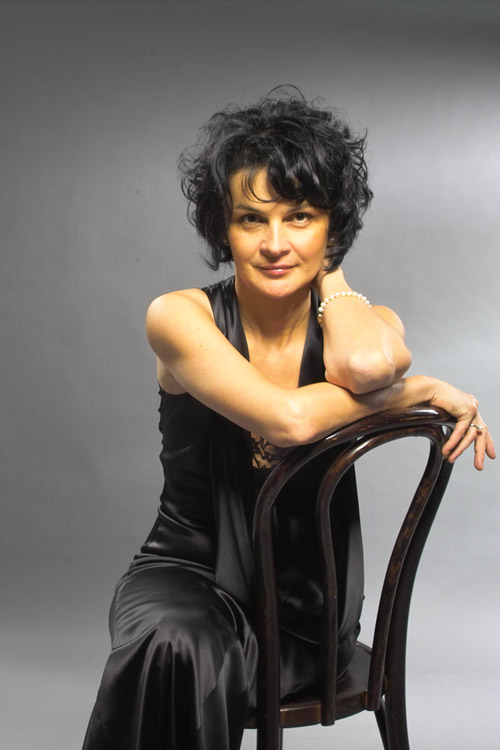 Joanna Kaczmarska-Bieżyńska graduated with honours from the piano class of Professor Tadeusz Chmielewski at the Grażyna and Kiejstut Bacewicz Academy of Music in Łódź.
She is the winner of the 1st prize at the J.S. Bach Piano Competition in Łódź in 1985 and of the 2nd prize at the International Chamber Music Competition in the piano trio category in 1989 (1st prize was not awarded). In 1989 she received a scholarship from the Ministry of Culture and Arts. She participated many times in music interpretation courses, working under the tutelage of such teaachers as Victor Merzhanov, Andrzej Jasiński and Rudolf Kerer. In 2010 she received her doctor habilitatus degree from the Ignacy Jan Paderewski Academy of Music inPoznań, where she currently is a lecturer.
Her repertoire ranges from the great piano masterworks to contemporary music. She performs solo and in chamber ensembles, working together with many artists, including with Joanna Przybylska in a piano duet, with mezzo-soprano Agnieszka Makówka-Saciuk, flautist Urszula Janik, flautist Krzysztof Malicki and with violinist Jarosław Pietrzak.
Kaczmarska-Bieżyńska performs in Poland and abroad. She has played concerts in Germany, France, Russia, Estonia and Latvia. She has taken part numerous times in Musica Moderna Sessions at the Academy of Musicin Łódź.
She has recorded works by contemporary Łódź-based composer Bronisław Kazimierz Przybylski, a solo record with sonatas by Ludwig van Beethoven and Franz Schubert and an album of French flute music together with Urszula Janik.