Anna Maria Staśkiewicz
violin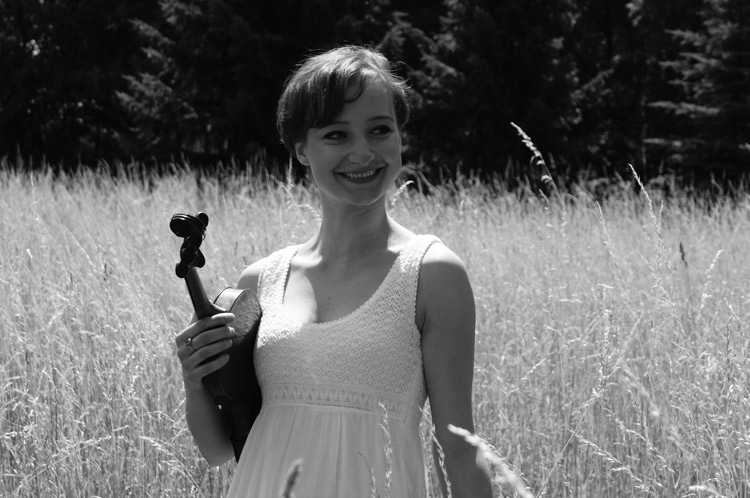 Anna Maria Staśkiewicz is the 3rd prize winner at the 13th Henryk Wieniawski Competition in 2006 (at the competition the artist was also honoured with an award for the best performance of a Mozart violin concerto and an award from a poll of listeners of Programme 2 of Polish Radio for the best participant in the competition. She is also the 1st prize and special prize winner at the 5th Karol Szymanowski International Competition in Łódź, winner of the National Violinist Auditions in Elbląg, 16th National Bach Competition in Zielona Góra and special award winner for the best performance of a Mozart concerto at the 22nd Valsesia Musica International Competition inItaly.
The violinist performed in Albania, Brazil, Bulgaria, Estonia, Georgia, Germany, Russia, Slovakia, Switzerland, Turkey, Italy, the Ukraine, Lithuania and in many cities in Poland.
She played with most Polish orchestral ensembles (Bydgoszcz, Gdańsk, Cracow, Lublin, Łódź, Poznań, Toruń, Warsaw, Zielona Góra), as well as with the National Symphony Orchestra of the Polish Radio in Katowice, the "Amadeus" Chamber orchestra of Polish Radio, the Polish Radio Orchestra, the Aukso Chamber Orchestra, the Leopoldinum Chamber Orchestra, the Wratislavia Chamber Orchestra, Sinfonietta Cracovia, Sinfonia Varsovia, Sinfonia Iuventus and Sinfonia Viva. Foreign ensembles who were her partners in performance include chamber orchestras from Kaliningradand Zurichand symphony orchestras in Göttingen, Tirana andSão Paulo.
Her performances have been conducted by MirosławJacek Błaszczyk, Łukasz Borowicz, Massimiliano Caldi, Agnieszka Duczmal, José Maria Florencio, Robert Kabara, Vladimir Kiradjiev, Jerzy Maksymiuk, Wojciech Michniewski, Marek Moś and Maxim Vengerov.
Anna Maria Staśkiewicz has appeared as soloist in many renowned concert halls, including the Municipal Theatre inSão Paulo, Kaisersaal in Frankfurt am Main, the National Philharmonic inWarsawand the Witold Lutosłwski Concert Studio of the Polish Radio.
Since 2011 Anna Maria Staśkiewicz has been an assistant at theI.J.PaderewskiAcademyof Music inPoznań.
She is a six-time beneficiary of scholarships from the Minister of Culture and National Heritage, the Yamaha Europa Foundation and a laureate of the "Młoda Polska" [Young Poland] scholarship programme.