After the Press Conference
The press conference of the La Folle Journée Festival – Music from France and Spain was held on Thursday, 12 September at noon in the Grand Theatre-Polish National Opera!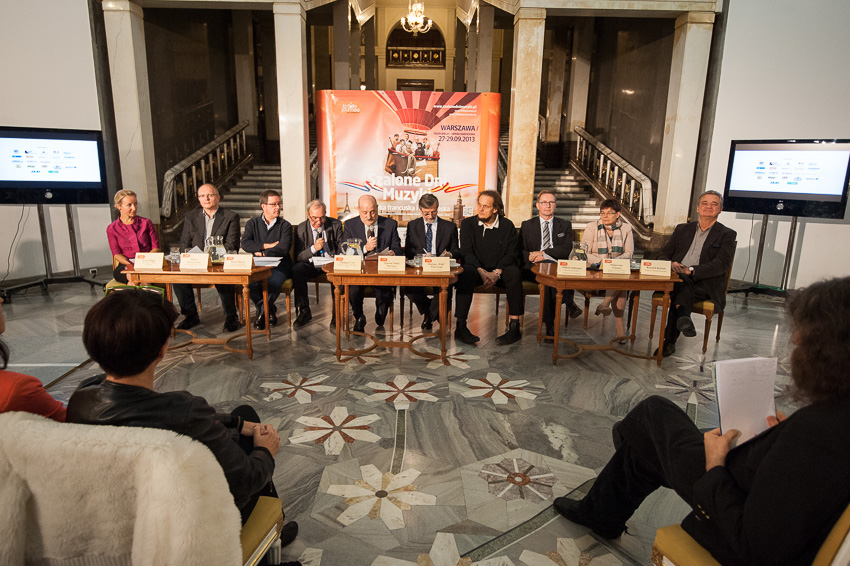 The idea of the festival, the programme and artists were depicted by the organisers and invited guests, who included: His Excellency the Ambassador of Spain Agustin Núñez Martínez, First Counsellor to the French Embassy Philippe Cerf, Artistic Director of the Festival René Martin, Director of the Department of Artistic and Cultural Education at the Ministry of Culture and National Heritage Wiktor Jędrzejec, Deputy Director of the Department of Culture at Warsaw City Hall, Ms. Małgorzata Naimska, artist and animation director Mariusz "Wilk" [The Wolf"] Wilczyński, Ryszard Kubiak from the "Ogrody Muzyczne" [Musical Gardens] Foundation, Director of the Sinfonia Varsovia Orchestra Janusz Marynowski and Ewa Filipp, who represented the Grand Theatre-National Opera.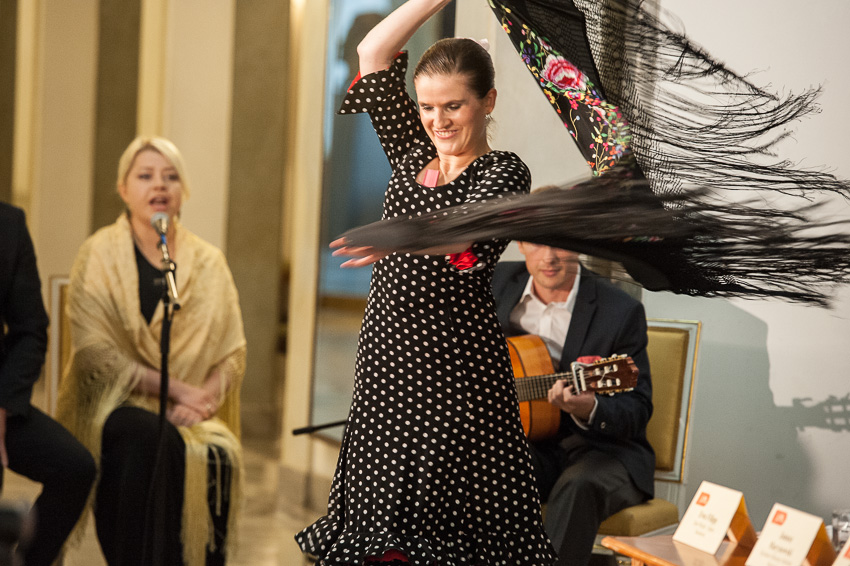 The journalists were in for a surprise with an unannounced performance by members of Café Cortao Compañía Flamenca!
photo Mirek Pietruszyński
Special thanks go to Cukiernia Olczak for providing snacks for the conference.